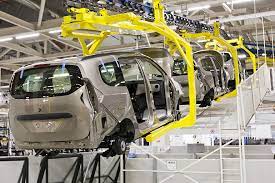 Creating a Dynamic Automotive Industry
Read Time:
2 Minute, 25 Second
The automotive industry is currently experiencing a raw material crisis, as the supply of natural rubber is running short. The raw material is used in various components, including tires, air bags, bumpers, dust covers, and floor mats. The demand-supply gap of 4,40,000 tonnes is disrupting the production of auto components. With the government's support, the auto components industry may see a fresh round of capex. In addition, the industry may also benefit from incentives to reduce reliance on imports.
Creating a dynamic industry requires commitment from multiple stakeholders, including government. An auto component manufacturer's strategy should focus on exports and aftermarket. It should also set granular targets based on geography and channel. The auto component industry needs to rethink its organizational structure and align its talent allocation to match its growth strategy. The key to success is receptivity to change and identifying specific opportunities. By defining the specific opportunities that will benefit the company, the leadership of an organization can devote resources to achieve them.
Whether the auto component industry should invest in new production facilities or wait for the green drive to come into effect is a major decision. While the government's green drive deserves applause, it will also limit the number of manufacturing units available. Nevertheless, the industry should take advantage of the opportunity, as ignoring government demands may push out their competitors. That's why the auto components industry should remain vigilant and aware of what the government is doing.
For the auto components industry to grow, it should engage with vehicle manufacturers on early prototypes. This way, it can play a key role in shaping the product. It will also get a head start in the development of prototype components and foster greater innovation. Additionally, an unwavering focus on quality will ensure the success of any auto component manufacturing business. The auto component industry will benefit from an unwavering commitment to quality, a systematic approach to global standards, and easy traceability.
The key to realizing this potential is to develop a culture of change. While executing a strategic plan is important, it's equally important to implement changes that will benefit the entire organization. If a manufacturer cannot adapt quickly to changing market conditions, the organization will suffer. Fortunately, there are some strategies to help manufacturers adapt. One strategy is to institutionalize flexibility throughout the organization's operations. Once this is in place, the company's growth will be accelerated.
With these changes, manufacturers will have to restructure and rationalize their product portfolios to meet the demands of the changing automotive market. For instance, Bosch has recently hived off its starter and generator division to create a new company, SEG. This move reflects the pressure on legacy components and the regulatory push to meet stricter emission norms. As a result, thousands of auto component manufacturers are at risk of closing their doors over the next eight to ten years.