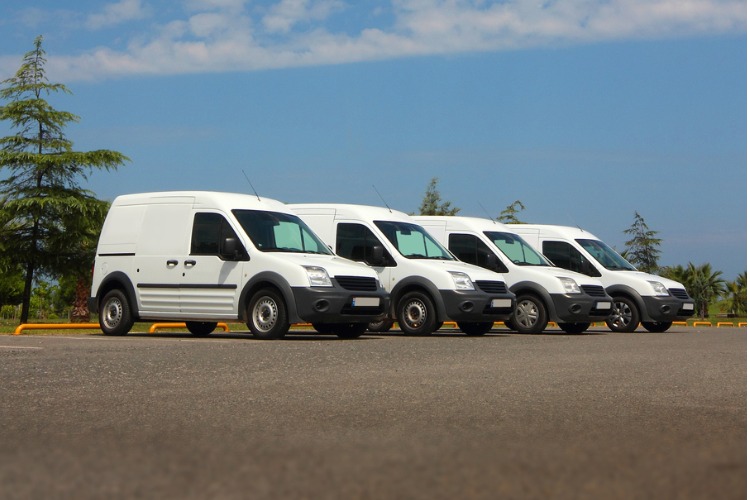 Fuel Cards For Business Fleets Increase Vehicle Tracking and Offer Savings on Gas Purchases
Read Time:
4 Minute, 47 Second
Fuel cards have been one of the biggest game changers when it comes to fuel management.
These cards, which can help companies and drivers save more on fuel purchases, are becoming increasingly popular by the day. Numerous companies are now relying on these cards to save more and manage their fuel expenses more efficiently.
Fuel cards also make payments easier and more convenient by reducing the need for carrying a large amount of cash. However, many people are confused about how these cards work and whether it would be worthwhile to get one.
If that is the case, you've come to the right place. The purpose of this guide is to explain what fuel cards are, how they work, and what advantages they offer. With this information, you can decide whether to buy one or not.
What Are Fuel Cards, And How Do They Work?
A fleet card or fuel card is a payment method developed for businesses and allows making payments when purchasing fuel conveniently. Such cards are generally offered by most major oil companies and can be used for diesel, gasoline, or other types of fuel. Besides simplifying the payment process, fuel cards allow you to keep track of the money spent on fuel easily.
However, it is important to remember that fuel cards only work at gas stations with which the company has negotiated discounts and other benefits. So, it is best to find out which fuel company card works with the gas stations you frequently visit before making a selection.
You should also consider the additional benefits a fuel card offers when planning to get one.
Benefits Of Getting A Fuel Card
1. Easier Management And Tracking Of Fuel Expenses
For any business, it is important to have accurate data regarding the fuel consumption of individual vehicles as well as whole fleets. And unlike cash, fuel cards make it easy to keep a record of this information since all the purchase statements are completely digital. The management can simply check these statements online to know about the amount being spent by the drivers.
Additionally, many fuel card companies offer online tools, such as dedicated apps, which can make it easy to monitor your fuel expenses. All you need is to install that app on your smartphone and sign in to start tracking and managing the expenses of your fleets.
2. Increased Savings
The primary reason for the popularity of fuel cards is increased savings. You can save a lot of money when purchasing fuel from a gas station where your fuel card is accepted. These savings generally take the form of discounts and offers and encourage buyers to use the cards instead of cash for payments. On average, a fuel card can help save $0.30 on each gallon of fuel.
What's more, these savings are not just limited to fuel purchases but, in most cases, also apply to items bought from the stores. Anyone can use fuel cards to grab cash backs, discounts, and other rewards, even on purchases like tires and maintenance services for their fleets.
3. Can Be Used At Most Gas Stations
Due to the immense popularity of fuel cards, most gas stations in the US accept such cards from several companies. This means that fuel cards for business can be used throughout the nation and can come in handy when you are low on cash.
Generally, fuel card companies tie up with most local and national gas stations, and such locations generally mention the cards that are accepted. Along with gas stations, these cards can be used in over 90% of truck stops in the US.
4. Greater Convenience For Truck Drivers
Apart from offering greater savings and easier tracking of expenses for businesses, fuel cards offer certain advantages for truck drivers. In the absence of fuel cards, truck drivers need to cover the fuel cost and get reimbursed later. This involves greater expenses and can be quite a cumbersome process.
With fuel cards, this problem is solved as the money that truck drivers need to spend on fuel is already set aside, resulting in greater savings and convenience. A truck driver usually spends around $1500 on fuel in a month, but fuel cards can help save up to $500 a month and upto $9000 a year on fuel.
Companies can also set limits on the expenses for supplies, including food, preventing excess expenditure. Similarly, truck drivers can also manage and track their fuel expenses using the online tools that fuel card companies provide. Since they can use these cards on over 1000 truck stops throughout the country, easy expense management is a bonus.
5. Instant Access To Information
With fuel cards, businesses and drivers no longer need to maintain receipts of expenses as all information is available online. It can be accessed anytime using the smartphone app or other tool provided by the company, helping save time and effort.
Not only that, customer service is available 24/7 in the case of most fuel card companies so that any issues can be resolved quickly.
Fuel cards offer several benefits to businesses and drivers, making them a great choice for those who want to save more and track their fuel expenses easily. However, before you jump in and decide to get one, it is important to know that fuel cards from various companies offer different benefits and work on different networks.
That is why it is highly recommended to research the various options properly before selecting a fuel card. Consider the various factors, such as the participating gas stations, the savings offered, online tools available, and others, before making up your mind. This will ensure that you end up with the most suitable option.