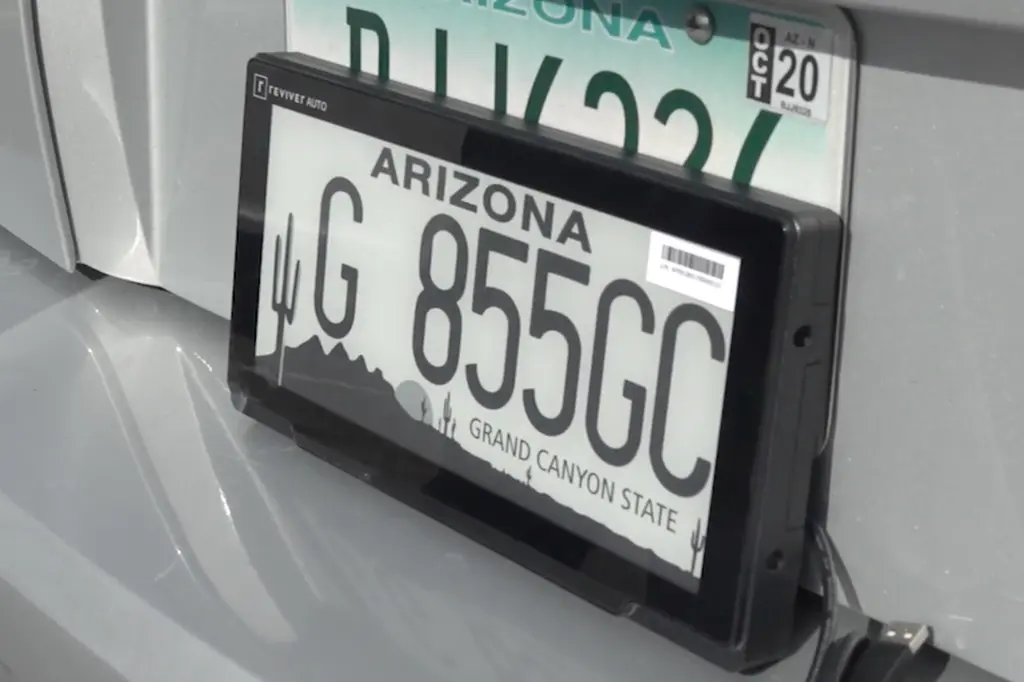 Read Time:
2 Minute, 35 Second
Digital license plates are a way to track vehicles without having to carry a physical license. They use radio signals to track the location of the vehicle and transmit data for digital monitoring. A variety of patents have been filed on various features of the digital license plate. The idea is to replace traditional plastic or metal license plates.
The system is composed of a computer and software platform that is connected to the vehicle. The display is similar to that of an e-reader. Instead of using pixels to show text, the device uses computer-generated imagery. This means that users can receive news and weather alerts, and see a message if their car is stolen. The license plate number and letter combination would not change, and the digital license plate would display pre-approved advertising.
Thousands of people have already purchased digital license plates. Although the technology sounds futuristic, it is already being implemented in three states, including Michigan. While the digital plates may add a Silicon Valley flair to your vehicle, they come with new costs. Before deciding to buy a digital plate, you need to know exactly what you'll need to buy.
As with any other digital license plate system, you'll need to sign up for a subscription-based plan with a service provider. These plans cost around $500 and up for four years. After the first year, you will have to pay a fee of $8.99 per month to continue using the digital license plate. Unlike a traditional license plate, these plates can display expired registration.
A digital license plate can also prevent fraudulent drivers from using your vehicle. This system also helps reduce the costs associated with obtaining a license. In some states, like California, digital license plates will be mandatory for all cars. If your state does not require a digital license plate, you can simply get a paper-free license plate instead. If you buy a digital plate, you'll be notified if it's stolen.
Digital license plates can also make it easier to track stolen cars. Some of them even display a "stolen" alert, so that the police can track your vehicle. Regardless of where you park your vehicle, it's important to know that it is safe from theft. And many digital license plate systems will automatically track your vehicle and renew your license if it expires.
Digital license plates are currently available in several states, including Michigan. A recent law passed by the state legislature allows digital license plates in the state. This technology has been developed by a company called Reviver. Reviver's digital license plate allows drivers to drive in the US, Canada, or Mexico. It also comes with an app that will allow you to renew your license and report car theft.
The digital license plates that Reviver offers operate on a cloud-based platform. It connects vehicle owners to their cars and state motor vehicle administrations, making it easier to manage registration. The company has also partnered with car dealers to help drivers change their registration without having to visit a DMV.